My Writing Elsewhere: On Lost Novels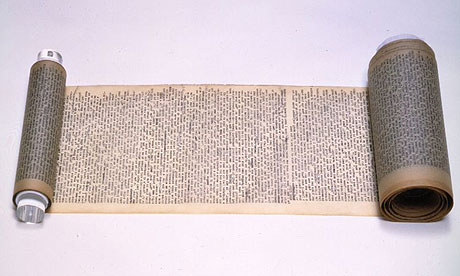 To coincide with the U.S. publication of Jack Kerouac's lost (and then found) novel, The Sea Is My Brother, I compiled a list of other notable lost novels for The Daily Beast, along with the stories behind their rediscovery.
Some of the manuscripts were lost for a reason (they weren't that good), but others were true masterpieces the world lost in war, death, or other unfortunate circumstance.
Jack Kerouac's 'The Sea Is My Brother' and Other Lost Novels (The Daily Beast)

Photo is of Kerouac's original single-scroll manuscript for On The Road, which was not lost.
1 Notes/ Hide
esquared likes this
veblenesquegorge posted this